Are you planning a Girls Night In? A Hen Party? A Dinner Party or a Social Evening?
Let me make your party a unique occasion that your guests will remember.
A Tarot Reading is something special that everyone will enjoy, even the sceptics.
I have a variety of options available for every party budget. You can pay a fixed all inclusive hourly fee or opt for an individual fee structure where your guests pay on the night.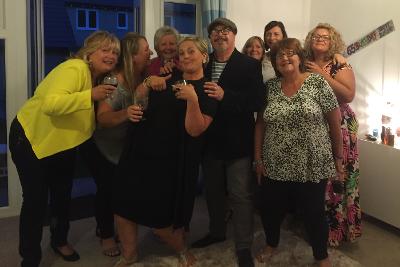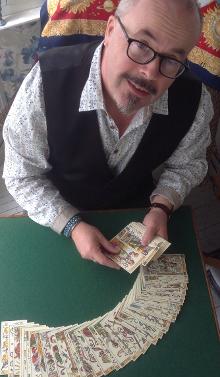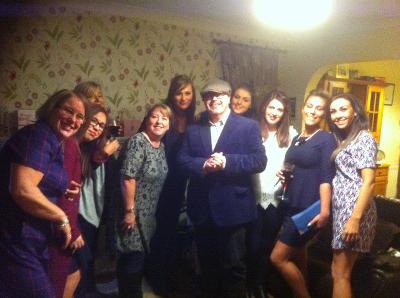 In such a social setting my emphasis is on providing an upbeat and positive experience that your guests will enjoy, and my sole purpose is to make sure your guests are happy and your party is a great success.
My fees can be tailored to suit your needs.
I'm happy to answer any questions you may have.
For me to provide you with an estimate I need to know:
The address and postcode of the venue.
The date and time of the event.
The number of guests who will require a reading.
How many hours you would like me to attend.
Your name and contact details.
You can contact me anytime in the following way.
e-mail me now for a competitive quote and details of any special offers available.
I will provide everything that is needed for the readings,you only need to provide a private quiet area for it to take place.
I always make 100% sure that you and your guests have a positive experience.
Regards Mike
By email: mikefortune8@googlemail.com
By mobile: 07905 486 984 call me or text
testimonial
Ladies Evening
Mike
Just a quick note to thank you for taking part in our ladies evening on 27th April 2012, raising funds for Fife under 15's football team, based in Warrington.
I think your stand was by far the busiest as ladies queued to have their cards read.
The feedback from the ladies was brilliant, everyone thoroughly enjoying their reading, most of them enjoying the experience for the first time, many of them already looking forward to next time.
Your contribution to the evening undoubtedly helped to make the night a tremendous success and I am grateful that you gave up your time to come along.
Hopefully we can count you in again next year.
Amanda Carmichael, event organiser
testimonial
Hen Party Group Tarot Reading
We arranged for Mike to read our cards at my sister-in-laws hen do. Mike was really prompt and accommodating to our requirements. The hen absolutely loved the surprise Tarot card readings, as did all the other girls. When our timescales went a bit out of whack, Mike was flexible and made sure all the girls who wanted to were able to have their cards read."
All the girls thought you were great.
Thanks again Mike,
Emma