I WILL FIT YOU IN THE SAME DAY IF I CAN
TYPICAL APPOINTMENT TIMES WEEKDAYS
10AM OR 10-30AM
1PM OR 2PM
6PM OR 7PM
YOU WILL GET MY FULL ATTENTION AND FULL DISCLOSURE OF WHAT IS REVEALED FOR YOU IN THE PRIVATE CONSULTATION.
ALLOW AN HOUR FOR THE READING.
Text / Call 07905 486984 for details. I fully understand some things in life are very important so I make every effort to make myself available.
What is a Tarot Reading?
The Tarot is one of mankind's true mysteries.
Symbols are the language of the 'soul' and the Tarot speaks to all those who desire to hear its voice.
At times in your life you will feel that you are 'on the right track', that things are going well.
At other times you may 'lose sight of your goal'.
Like signposts on the highway of life the cards can point the way.
The Tarot can help clear the 'mist' that obscures your view.
My aim as a reader is to interpret the Tarot on your behalf.
We will consult the Tarot together and take a look to see what is 'On the cards'.
We will also take a look at how you can make the best of the hand that fortune has dealt you.
PLEASE READ THE COMMENTS BELOW:
Mike is the real deal. A genuine psychic. Was patient and put me at ease. He knows his stuff and I left feeling amazed and comforted.
Many thanks, Mike.
Absolutely brilliant first reading. Explained how tarot worked perfectly. V accurate reading.
Thank you.
My life decided to do a 180 on me and it was during this time of grief that I wanted guidance. I booked my first ever tarot reading with my intuition telling me that this is what I needed and what could help me through this difficult time. I couldnt have found a better person to read for me. He was completely professional and there was even a protective screen for Covid measures. Seated in a quaint and quiet little area for the reading, he took every measure to ensure I felt comfortable. The reading itself was accurate, interesting and helped me on a spiritual level to realise what choices I should make and possible outcomes. I was inspired by the whole experience and walked away feeling for the first time since my life fell apart like I wasnt alone and that I was doing things right. Thank you so much for the insight and care Mike, sorry I took a while to write this review. People need to know just how talented you are. 100% recommend to anyone needing a little guidance.
Rachael July 2021
Mike was really professional and managed to get me booked in at short notice, he was very thorough and explained everything in detail while making me feel at ease. Would definitely recommend and will be coming again next year!
Thanks Mike! Jasmin
April 2021
I had my first reading from mike today and had an amazing experience, he made me feel really comfortable and explained everything thoroughly and clearly. He fit me into his schedule on the same day I contacted him and I always be grateful to him for this, he also added extra time to the reading allowing me to ask a couple more questions. His readings from the cards were so accurate and I left with a sense of calm and happiness. I could not recommend him enough and I will always be going to him for my cards read in the future.'
katie
'This is the second time I have been to see Mike. He provides a warm, relaxed and welcoming space. There were excellent measures in place with regard to the Covid situation - but these did not in any way encroach on the reading. The reading was superb. Every card drawn had a complete resonance with my situation. Mike provides excellent interpretation of the cards and explains clearly how they link together. The reading was in depth, extremely insightful and un-rushed. I left feeling uplifted and positive about the future. Highly recommended!'
Liz
'First reading with Mike Fortune. Very impressed with safety policies at this time - screen, social distancing observed etc. Excellent reading, spot on with everything he said. Left feeling much calmer. Thank you, Mike.'
Sylvia
"During my reading you mentioned receiving a pay somewhere in my career. And today was my first day back in work and noticed an email saying we was receiving one as well as a bonus payment!"
Emily
I'm happy to announce that I am now taking private appointment 1-2-1 tarot readings again. I have COVID 19 prevention measures in place for your safety during the appointment, hygiene and sterilisation plus sneeze screens in place for you to sit back and relax.
To arrange a private consultation
Call or text me now on 07905 486 984
I'm available 7 days a week from 10am to 8pm. Just let me know a time and day/date that is convenient for you and I will check my appointments diary. I fully understand some things in life are very important so I make every effort to make myself available.
07905 486 984
READ MORE COMMENTS ON YELL

WHATS NEW?
See my FAQ page added to answer those nagging questions you want to ask.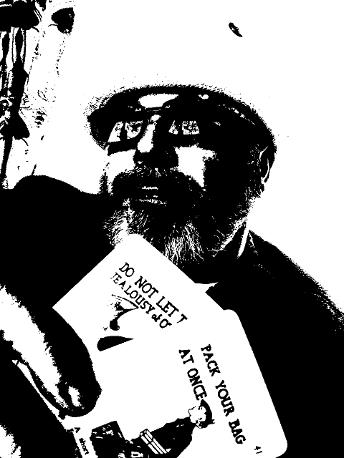 Thank you everyone who has taken time out of their busy life to leave feedback

. I really appreciate it.
If you would also like to leave a comment please click 'HERE'
Private Appointment April 2018

Mike......you gave me a reading in April last year. I just wanted to let you know that you were spot on with your prediction. I met (in your words) 'someone who would be perfect for me' in November- exactly when you said I would. After the reading I was totally dubious about this prediction as I'd wrote men off for the rest of life (haha no lie!) but this guy came along and he couldn't be more perfect for me in so many ways! I didn't think this was possible in this lifetime!!! :-) :-) :-) So thanks again, Mike, I'm very, very happy. Hope you're well and I'll be sure to visit you again in the future :-)

Samantha



Private Tarot Consultation
I met Mike today. As soon as I met him I knew he was diffetent/gifted. I would 100% recommend a reading with Mike. His nature is genuine and truthful. It was a absolute pleasure to meet this man.
I am truely grateful for the insight you have given me. Thank you with gratitude
xxxx Leeane
Private Appointment
I have just had my very first tarot reading and thoroughly enjoyed it. Mike was very welcoming and affable. The cards were really informative and encouraging. I will most definitely go back in the future and would wholeheartedly recommend a reading.
Julie
Private Appointment
What a lovely man. Just had my first reading from Mike and I will be back . Word of advice.....pay the extra and go for an hour long private reading. Had lots of readings before but never had everything explained to me like tonight. As the night goes on, more and more things are making sense.
Thanks Mike.
Private Tarot Consultation
I had a reading from Mike earlier this week. Mike explained everything really well and the reading was very informative. I didn't tell Mike anything about myself prior to the reading and I could relate to most of what was read. Excellent reading and I would thoroughly recommend Mike's services. I will definitely have another reading from him in the future.
Private Tarot Consultation
Had a reading from Mike which was all related to my current situation.He took the time to explain the process and concentrate on specific areas of my life i was wanting to know more about.
Will deffinatley use him again.
Thankyou Mike
Private Tarot Consultation
Really enjoyed meeting Mike, lovely guy whom I felt comfortable with. My reading was a great reading which answered my questions and have me a good insight into which way to go with specific situations.
Thanks again Mike for my reading,it was lovely to meet you.
Emma.
Private Appointment
This is my first Tarot Reading and Mike explained it to me in great and interesting detail. I am quite apprehensive about this sort of thing in general but after having the reading from Mike I was really quite intigued and went away enthused with a sense of purpose. I get the feeling that Mike treates every reading with its own personal touch and takes in to account the individual. I would highly recommend.
Mathew
Private Tarot Consultation
I went to see Mike today he was very warm and welcoming everything he said was spot on, I came out feeling so relaxed and a lot less worried about my future, I will look forward to seeing him again
Jenny
Private Tarot Consultation
Thank you for the reading today Mike- it was thoroughly enjoyable!! :-) You were professional, personable and sympathetic throughout. It's definitely got my mind racing- I will be back!! :-)
Ellie
Private Tarot Consultation
Very welcoming and got me to a tea. He told me what I wanted to hear and confirmed my fears. I left feeling uplifted. Very kind warming and friendly thankyou for a positive reading
Private Tarot Consultation
Thank you to Mike for my reading. Very pleasant experience and feel he knew his cards well To explain them to me.
Maria
Private Tarot Consultation
Mike immediately made me feel at ease. The reading was held in a peaceful environment. Everything he told me rang true and I came away feeling a very happy and fulfilled person.I will definitely be visiting him again in the future.Many thanks to a very talented and gifted person.
Pam
Private Tarot Consultation
Very useful Provides clarity and a sense of direction Lots of things Mike said resonated with me
Thanks
Barbara
Private Appointment
I just want to say thanku very much...I came into see you last night and u was spot on with everything...just hope I so find a man eventually lol x
Kel
Group reading
We all had a reading this afternoon found him very good and would recommend him
Private Appointment
I've been to mike twice for a reading of the cards the first was very good I then went back 3 months later this one was mind blowing this man is very very good at what he does go see for your self.
karl
Private Appointment
Mike was very good helped me understand a few things in my life. I would go back to Mike again
Deborah
Private Appointment
I was at a crossroads in my life and I had never had my cards read, in fact I was a true non believer but some how I was drawn to Mike and had a private consultation.
I was very nervous but came to the reading with an open mind. Mike soon put me at ease with his calm and warm manner, his knowledge and passion for the Tarot Cards shone through.
The reading was very accurate and emotional but I left feeling I had a new direction in life and became more open as a person rather than putting a lid on thoughts and feelings.
Mike explained that the cards are like sign posts; guiding us on our way. So for anyone who is lost or feeling that their direction in life is like a maize; after a visit to Mike you will fell back on track and be able to understand what you are going through.
Go with an open mind, relax and let Mike guide you!
Jane
Tarot via Video
Thank you for you for blessing me and showing me the way. I do respect your reading and I see your intentions are good.
Brandon
Tarot and Guidance via email
Thank you sooooo much from the bottom of my heart. For some reason hearing things like that from you inspired me to keep my head up and continue fighting.
Christian
Palm Reading via email
Wow thats fantastic i am amazed ... thank you so much for your time and effort mike it is much apreciated
many thanks
Alex
Palm Reading
I'm crying with how spot on you are!!
Mike thank you!
Your a star.
L.M.
Tarot Reading
I loved the personal touch, it was nearly interactive (i talked to you the whole time) & fun to see your actions and the cards themselves while you were interpreting them. I appreciate it. I hope to be so lucky for all of my days on this earth!!
Alison
Palm Reading via email
Wow,I'm at a loss for words, this completely hit the nail on the head.

L. Chamberlain
Palm Reading via email
Hi Mike
Thank you so much for the palm reading - it was amazingly accurate.
Kind Regards
Simon
Palm Reading and Tarot
Hi Mike,
You are fantastic! I have just read and watched the video.Thankyou! . Its always so interesting to hear interpretations about me and conpare to my own thoughts about myself. You are right about many things of course and Im excited to feel closer to making a decision about where I should live but most importantly accepting the positive things about myself and the 'gifts' I have.
Thankyou again Mike!
Mimi
Tarot and Guidance via email
Good morning Mike just wanted to thank you. I heard back from an exam I took a few years ago. They want to give me an interview: ), thank you so much for your blessings. God bless you always.
C.Domichulo
Palm Reading
Wow I'm in shock about how spot on you are. Every entire detail was true.
Monica
Private Appointment
Came as a curious skeptic and didn't give too much away. Some hit and miss, however a couple of Mike's observations were spot on and not immediately obvious items. Less if skeptic than before
Wayne
Private Appointment
I love your readings. They clarify my thoughts and help me focus.
Thank you. J.M.
Private Appointment
Wow what can i say mike is prompt and reliable
The tarot reading was positive i hope to use mike again in the future
Thank you so much many regards
Susan
Private Appointment
Thank you for your kindness,your generosity and your friendship.
I do believe everything will be ok and work out for the best
K.M.A
Party booking
Had a reading from mike

tonight

. It was really great. Very truthful and open. Felt really comfortable and will be seeing him again.
Thank you

Alicia.
Gypsy Playing Card Reading - via email
Hi Mike
Wow, the reading hit me like a ton of bricks, I cannot tell you how true the reading was, very accurate, it did make sense and most of it was relevant to me, a bit spooky in places.
Thank you so much for the reading.
Janice x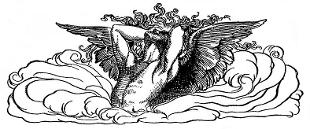 About Me
I offer a professional Tarot reading service specific to your own personal requirements.
I will guide you through the process, but the reading can be focused around anything you would like to look into. Most often clients will have me take a look to see what is in store for them. Sometimes clients wish to see what the Tarot has to say about one or two specific areas of concern. Over the years I have developed my own particular style based on what experience has taught me. I will give 100 percent to help get you answers to any questions you have.
I'm available 7 days a week from 10am to 8pm to provide personal 1-2-1 tarot reading at my address at postcode WA1 3ET.
If you have never had a Tarot reading before I will always begin the session with a short no obligation introduction to help you to get the most from our time together.
Please note that the best way to get in touch to get a fast response is to
TEXT ME on 07905 486984
Please include your name for reference.
I've been reading the cards since early on in life and I am still providing tarot readings for clients today. It's what I enjoy doing the most.
I have a private consulting room that is separate from my home / living space where we can consult the tarot about anything that concerns you.
I'm easy to find - just 1 mile from M6 - J21 and just 5 mins walk from Padgate Railway Station in Warrington Cheshire.
TEXT 07905486984 and let me know the time and date that suits you best and I can check my diary.
I often have same day appointments so just text me with a time to find out.
What to Expect?
Book a Tarot reading with me and you will find that it is so much more than just a prediction.
It is my personal belief that we all have a very specific life plan. We have a blueprint to work to. When we are 'off target' we begin to feel ill at ease and unhappy with how life is treating us.
A Tarot reading can help you get back on track.
I believe that you already know what is the right thing to do. I can help you first find the question to get the correct answer you seek.
Many of my clients will agree that it can be a very worthwhile thing to do.
Private 1-2-1 consultation is no less than 1 hour duration, if you come with a friend you may prefer to each have a 30 min reading.
text Mike Fortune Tarot Reader 07905 486 984
~ : My Personal Guarantee : ~
If within the first 10 minutes of your private session you decide that you do not wish to continue for any reason, you are under no obligation to continue. If this is a new experience for you I always take time to help, explain and guide you, many people are nervous about what they may hear, but I always make sure that you understand fully your reading and you can be sure you will leave with clear answers and not worries.
EU Legislation requires that you understand this service must be considered for entertainment purpose and therefore I must make no personal claim and cannot be held responsible for any actions undertaken as a result of information divulged during your reading.
Private Appointment
I went for a reading yesterday with Mike, it was amazing, I went with questions already in mind and these questions definitely got answered, I've never had a tarot reading before so he explained to me what it was, what to expect and if I didn't understand anything or it didn't make sense then all I had to do was just ask and he could go into more depth about it, extremely pleased with the outcome, very recommended, thank you very much Mike. I will also do another review in a few months and let people know of the outcome, because we all know, nothing happens over night
Private Appointment
Felt very at ease and comfortable, very accurate reading thank you - Anne
Private Appointment
My Tarot reading from Mike exceeded all expectations. He welcomes you and brings a sense of calm and understanding before the reading. Mike took the time to explain the cards and their meanings during the reading and gives you chance to relate this to your individual circumstances. He is very open and honest and allows you to express your feelings in a safe space. I came away from the reading feeling positive about the future because I had an understanding of the cards that came up and why they did! They certainly gave me the answers I was looking for! Thanks again Mike 100% recommended- Jess
Private Appointment
WOW ! I am just blown away by the reading that you provided for me Mike...Thank you so much. You not only gave me a clear understanding of what the cards means but also explained the process of each section of the reading as we went along. I am really grateful that you are so open and honest. There are no airs and graces about you. You are sincere, warm and have a really helpful and caring nature. It is not easy to come across someone so genuine. I have absolutely no issues at all in recommending you. I will be back! ;-)
Bakula
Private Appointment
Visited Mike today as I was given a voucher for a reading as a Christmas present from a close friend. What a pleasure it was. Really put me at ease immediately and he explained how the reading would happen etc. Didn't feel rushed at all , in fact we over ran the hour session as he was getting in to it. Everything he said made sense and was very relatable - he is truly gifted. Highly recommend to anyone who is thinking of having a tarot reading.
Harry
Private Appointment
Thank you Mike for my reading this evening. This was my first reading so I was slightly nervous prior to the appointment. From start to finish Mike made me feel at ease. The reading was very accurate and allowed me to answer many of my own questions as well as consider new possibilities. Although I had 1/2 an hour appointment scheduled Mike allowed for extra time to complete the reading. Looking forward to returning very soon.
Private Appointment
I had my tarot cards done with Mike the other day, he was brilliant. We ran over a little bit but he still took the time to finish my reading and explain the cards in detail to me. I have recommended him to my friends and I will definitely be returning in the future.
Private Appointment
Came to visit Mike tonight and it was the first time for anything like this. Mike took the time to explain everything in great detail and went over anything that was unclear. He didn't rush and went over the time to carefully get to the bottom of my questions. He makes you feel extremely comfortable and relaxed!
Thank you Mike
Private Appointment
I had a reading from Mike on 15th August (2019). Initially I was quite apprehensive about the reading but Mike quickly put me at ease, explained how the process worked and some background on Tarot. I was booked in for an hour but this ran over until Mike was happy I fully understood the reading. About the reading…Mike was very accurate about my current situation, he was 100% focussed on the cards and explained the meaning of each card in detail and how they related to the other cards. His accuracy was uncanny, my questions were answered and I left with a more positive outlook with a specific path to follow. I will be visiting Mike again. Thanks!
Mike
Private Appointment
Very useful reading. Helped me to make an important decision and to realise my gut instinct was correct.
I feel so much better now. Thanks Mike!
Lesley
Private Appointment
Had a reading with Mike tonight and it was amazing.. Been to a couple in the last year needed answered but didn't get them.. Mike confirmed what I needed to do and I will certainly go back for an hour reading.. 30 minutes wasn't long enough.. Mike is a genuine guy, he takes his time and explained things very well.. I went with 2 other people who were not disappointed also..
Emma
Private Appointment
Great reading today, Mike is a very warm, kind man. He explained everything so clearly & it made perfect sense to my current situation! Came away feeling very positive. Highly recommend him!
Cheryl
Private Appointment
I felt instantly comfortable with Mike. My reading was very accurate and I could relate to everything that he said based on my life right now. I will be booking another reading soon and would recommend if you are looking for clarification on matters affecting your life.
Lisa
Party booking
Had a reading from mike

tonight

. It was really great. Very truthful and open. Felt really comfortable and will be seeing him again.
Thank you

Alicia.
Private Appointment
I had a reading from Mike on 12th September, it ran over the normal time as Mike had lots of insight to share with me which helped unravel lots of things going on right now, extremely good and detailed.
Joanne
Private Appointment
just had a reading from Mike What a lovely man He reads the cards as he sees them and you in your own mind knows what he is explaining to you.
This has cleared up a lot of questions I have been thinking about He has put me on the right path and I look forward with positivity to my future Looking forward to Nov / Dec haha!
I will be returning
Thanks Mike
Elaine
Private Appointment June 9th 2018
I had an amazing reading today from Mike, I understood him completely, as I needed confirmation to a lot of unanswered questions that Mike confirmed for me. Made me feel comfortable and at ease very good style of reading.
Thank you see you again soon!!!!
Caroline
Private Appointment
Mike is a really nice guy will always listen to you. And will tell you the truth good or bad. I've seen mike a few times now and would recommend him to anyone.
James
Private Appointment
Had a tarot reading with Mike tonight. He fitted me in on the same day which I'm very grateful for! The reading was very informative and gave me loads to think about. Mike was spot on with my personality & relationship. If I couldn't relate to anything he would explain best he could. The session ran over the 1 hour & we had only covered one subject (which I was there for anyway) but Mike took extra time & read cards for work as well which I'm grateful for.
Overall great reading & I will be back.
Thanks again
Nichola
Private Appointment
It was so lovely going to see mike, everything he said I could relate too and that was just the beginning! Further towards the end it was so helpful to know what was best to do in the situation and what steps I should take from now. He is also a lovely man with a warm welcome! Would definitely suggest him to others!
Amber
Private Appointment
Wonderful reading and very accurate. Mike was really great and clearly explained the cards to me. I feel like I'm doing the right thing in life now, especially with the new business.
Thank you again
Faye
Private Appointment
Had a fantastic reading from Mike, I left with answers to many questions. Mike was kind enough to explain the cards and I could see how they linked into many areas of my lfe! I arrived confused about my life and left with clarity and reasons-sometimes things are for a reason and we cant change the course that they take, no matter how hard we try-thanks Mike youve helped me to understand why! If you want the truth and need closure then give Mike a call you wont be disappointed.
Terry
Private Appointment
I couldn't have asked for more from Mike, he was absolutely lovely, very professional, and indulged me in asking a rather absurd number of questions. He's very knowledgeable in the practice and history of tarot and obviously has extensive experience which he drew on throughout our session. I was surprised by the accuracy of some of his insights, and have been left pondering on some of the others. I will definitely be returning in the future, and can't recommend him highly enough - money very well spent!
Hazel.
Private Appointment
I went to see mike because I felt uncertain about the future. I came away feeling calmer and more confident about the future. It was my first tarot reading and it will not be my last. Mike accurately described some of the situations in my life and his predictions have come true. He was amazing. Highly recommended if you want questions answered and guidance.
Private Appointment
Last Tarot reading you said I would get some money via a woman and to let you know if I did- well woman at (details witheld) sent me almost £300....Thanks Mike
Jacqueline
Private Appointment
I was compelled to have a Tarot reading with Mike through a friend and colleague who was impressed with his reading, she was right!! Needing advise in areas of my life at this time, they were all addressed and there in the cards which Mike expertly explained and their relevance and meaning..a professional, friendly and very talented man.
Thanks Mike I shall be recommending!!
Serena
Private Appointment
Both myself and my mother had a reading with Mike today. We both came away feeling as though we'd had a really positive experience. Great deal of accuracy in what the cards showed and Mike's interpretation, and he was absolutely brilliant in taking the time to explain each card, what they showed and helped me to work out what they signified and where they fit into each situation. This was my first time having a Tarot reading and it was something I really enjoyed.
Thank you very much, we will most definitely be back in future.
Leah and Vicki
Private Appointment
Just had a reading today with Mike, very pleased and now very open minded for the future, a handful of things that he picked up on and what the tarots revealed rang true! He was also so so clear when reading them it was like he knew me down to T and what I'm going through, absolutely lovely man very polite and I recommend him to anyone.. Will be having another reading very soon.
Thank you Mike.
Private Appointment
I was looking for a bit of direction and insight into 2016 and thought I would have my 1st dabble into tarot/palm reading. After contacting Mike myself and my friend arranged a reading. Mike was very welcoming and explained the process thoroughly. My reading was accurate and I was able to steer the reading into a particular area that I wanted to know more in about. The only down side was I wish I had chosen the 1 hour session as 30 mins was over in no time. I am definately converted after being quiet sceptical. I will be visiting Mike again without a doubt.
Carly
Private Appointment
Brilliant - Mike is a nice person and genuine. I felt at ease and comfortable in his presence. The reading blew me away. Spot on and I now feel more positive about the way ahead.
Susan
Private Appointment
A studied, insightful and intelligent reading. I would go again. The whole experience was one worth recommending to others who want the real thing and no fantasy. (9/7/16)

Nikki

Private Appointment
Yesterday (1/12/15) decided I'll ring Mike to see if he had any spaces for a reading,lucky he managed to fit us in with my cousin,he made us feel welcomed,my reading was good,it took me a bit to get into it bt it all makes sense after his gone through the cards like a puzzle,am so glad I went,my cousin had problems at work all that came up in the reading,his a person I'd go see often,tells you as it is.well happy with his welcoming and guidance ?? I like the fact that he breaks it down even if you not sure he goes over it,my 30 min went and he still made sure before I left I had a solution,and explained really well,thanks Mike
Shaz
via email
Thank you for the reading I'm surprised at how accurate it is! I've just been asked to travel abroad for work something that was mentioned in the cards :-)
Stephanie
Private Appointment
My first time visiting a Tarot card reader. I found the experience very interesting and inspiring
Lesley
Private Appointment
I went to see Mike for a tarot card reading as I am at a time in my life where the future seems very uncertain and I have been in emotional turmoil.
I didn't know which way to turn, but seeing Mike really has helped to calm and reassure me that things will be OK.
His reading was very detailed and covered all aspects of my life.
Mike was accurate in his reading and was very warm and compassionate throughout.
Thank you Mike as I do feel better after having seen you and I am a lot calmer within myself - you are a genuinely lovely person.

I would recommend Mike for anyone that feels the same as I did and needs some guidance.
Sandy
Private Appointment
I just wanted to say thank you so much for my palm and tarot reading yesterday - it was fantastic. I am so grateful for the help you gave me last August and then again yesterday. Your readings are very accurate - but also you are a very warm and caring person and that helps so much.

Sandy
Private Appointment
Mike did the most amazing reading for me which has given me clarity and reassurance for the future after a difficult year. His attention to detail and accuracy is most unique.
Jude
Please call or text 07905 486984 to make an appointment with Mike Fortune for:
Tarot Reading - Fortune Telling - Palmistry - For - Love - Career - Business - Guidance
Via Private Appointment - 1-2-1 - Group Readings - Party Readings - Social and Corporate Events - Fetes and Fayres
I am based in Warrington Cheshire (just 1 mile from M6 - J21, 5 mins away from paddington (warrington) rail station)